How to Blend Agile and Lean successfully
Thank you for your participating in our workshop during Performance Excellence Europe 2018. On this page you will find an overview of the clips that we have shown, download the presentation and stay in touch with Huub, Bas & Joris.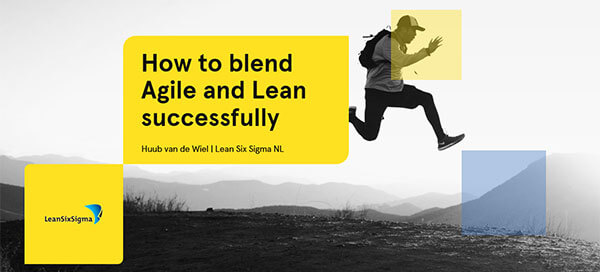 Inspiring movies
"The world is changing rapidly". This statement has an important role in our current environment. But the changes around us aren't always that obvious. Sometimes it's necessary to look back to see the changes. This short clips make's our changing world extremely tangible. Eventhough the first stop lasts only a minute, it feels like ages!
This ever changing world forces companies to change, to be more liquid, to have a better connection with their clients and employees. This message is heard throughout the inspiring video which is called Change2 (squared).
Download the presentation
During the workshop we have share quite some interesting slides. If you would like to have a better look at the slides or keep them for future reference, you can download the entire presentation here.
Do you have any additional questions?
We could surely imagine that – now that the event is over – some additional questions are popping up. Don't worry, just let us know through this form and we'll gladly answer your question.
We thank you for a great session and are looking forward to staying in touch!
Huub van de Wiel Bas van Beijsterveldt Joris van de Lindeloof